Whistle & Keg Columbus Bar and Tap Room Overview ON TAP
House Brews
Release #1 of the Whistle & Keg Carnival Series was inspired by the frozen banana on a stick dipped in chocolate. Close your eyes and taste the notes of banana and chocolate come to the front of this refreshing blonde ale. It's like being a kid all over again! Now, where is that bearded lady?
---
This easy drinking IPA is made of all New Zealand Hops, giving it the perfect balance of hoppiness, bitterness and citrus. Crushable, refreshing and the perfect way to make a Kiwi out of all of us!
---
Rich, malty and amber in color. An everyday lager for the everyday person. Put your Hard Hat away, sit back, relax and enjoy this lager.
---
Top 10 Highest Rated Taps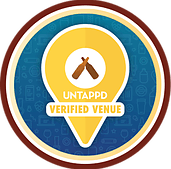 LIVE MUSIC / EVENTS
YO! Brewers in the 'BUS
Jan 17 @ 7 pm
As you may know, Whistle & Keg originated in Youngstown, Ohio, where our original location in downtown remains open. We are so thrilled to have opened our third location in Columbus last year and we want to share with you a little bit of our hometown pride! So, please join us in welcoming some great Youngstown-based breweries to Columbus on Friday, January 17 at 7pm for a meet-and-greet and tap takeover! Rub elbows and pick the brains of representatives from Birdfish Brewing Co., Modern Methods Brewing, Biker Brewhouse, Numbers Brewing and, of course, Whistle & Keg Brewery and Beer Hall. We will be tapping special beers from each of these breweries and, rumor has it, there may be some exclusive glass inclusive offers as well!
See all live music / events