Whistle & Keg Youngstown Bar and Tap Room Overview ON TAP
House Brews
Release #1 of the Whistle & Keg Carnival Series was inspired by the frozen banana on a stick dipped in chocolate. Close your eyes and taste the notes of banana and chocolate come to the front of this refreshing blonde ale. It's like being a kid all over again! Now, where is that bearded lady?
---
Rich, malty and amber in color. An everyday lager for the everyday person. Put your Hard Hat away, sit back, relax and enjoy this lager.
---
Top 10 Highest Rated Taps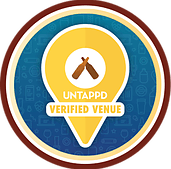 LIVE MUSIC / EVENTS
Thirsty Thursday at Whistle & Keg
Mar 12 @ 9 pm
Welcome to the best drink special in town! Every single tap (that's 44 for those of you counting at home) will be heavily discounted from 9PM until close (2AM). Combined with free popcorn, throwback 90's music, beer pong, jenga, and other games, the Whistle & Keg is THE place to be each and every Thursday. Cheers!
Live Music with Shoe Shine Boys
Mar 14 @ 8 pm
The boys are back in town - the Shoe Shine Boys, that is!

Join us on Saturday, March 14 from 8-11PM for a fun and upbeat live performance by the Shoe Shine Boys. Sing along as they play your favorite classic rock cover songs and laugh your drafts off at their "corny" jokes and funny antics.

There is no cover for this event.
Wine Wednesday at Whistle & Keg
Mar 18 @ 3 pm
Wine Lovers, rejoice! You've asked and we've answered.

Each and every Wednesday, enjoy 50% OFF all wines from 3-6PM. Halfway through the week and half off wines sounds like a great reason to relax and un-WINE-d with us in Downtown Youngstown.

Red or white, sweet or dry, stop by for a glass of grown up grape juice at deeply discounted prices. You deserve it!
See all live music / events