Whistle & Keg Youngstown Bar and Tap Room Overview ON TAP
House Brews
Don't let the name fool you, there's no Kiwi fruit here. This IPA is brewed with the choicest hops, offering hints of lemon grass, from the island of New Zealand.
---
The Carnival Series puts a fun twist on your everyday Blonde Ale by infusing the fun flavors we all remember from your local carnival. The chocolate banana is the first of this series.
---
This lager is brewed with Vienna Malt which is malty-sweet with gentle notes of honey, almond and hazelnut.
---
Top 10 Highest Rated Taps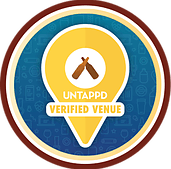 LIVE MUSIC / EVENTS
Live Music with Shoe Shine Boys
Mar 14 @ 8 pm
The boys are back in town - the Shoe Shine Boys, that is!

Join us on Saturday, March 14 from 8-11PM for a fun and upbeat live performance by the Shoe Shine Boys. Sing along as they play your favorite classic rock cover songs and laugh your drafts off at their "corny" jokes and funny antics.

There is no cover for this event.
Third Annual St. Patrick's Day Celebration
Mar 17 @ 8 am
It's nearly that time, for the biggest bash of the year;
Frolicking through downtown Youngstown, drinking lots of green beer! 🍻🍀

Tuesday, March 17 is St. Patrick's Day and we will be doing it big for the THIRD year in a row! We will be opening at 8AM and partying all night! 👏☘️

Our legendary St. Patrick's Day playlist will get you feeling festive as ever (Irish step dancing is strongly encouraged!). Enjoy a variety of themed and traditional drinks - from Guinness, Smithwick's and good ole' Green Beer - to car bombs, pickle backs and Irish frog shots! You never know what surprises we'll have in store. We'll have lots of games and giveaways throughout the day. Food will be available on site. ☘️

Wear green, or prepare to be pinched! 😉🍀
Wine Wednesday at Whistle & Keg
Mar 18 @ 3 pm
Wine Lovers, rejoice! You've asked and we've answered.

Each and every Wednesday, enjoy 50% OFF all wines from 3-6PM. Halfway through the week and half off wines sounds like a great reason to relax and un-WINE-d with us in Downtown Youngstown.

Red or white, sweet or dry, stop by for a glass of grown up grape juice at deeply discounted prices. You deserve it!
See all live music / events