Whistle & Keg Columbus Brewery and Beer Hall Drinks On Tap
ON TAP
Beers, wines, and ciders that we currently have on tap. Check back often as these will continuously change!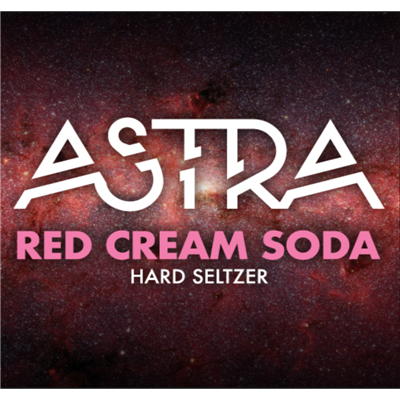 11.
Astra Red Cream Soda
Hard Seltzer
5% ABV
•
March First Brewing
---
16.
Belgian White
Witbier
5.4% ABV
•
9 IBU
•
Blue Moon Brewing Co.
A refreshing, medium-bodied, unfiltered Belgian-style wheat ale spiced with fresh coriander and orange peel for a uniquely complex taste and an uncommonly smooth finish.
---
4.4% ABV
•
21 IBU
•
Kona Brewing
Lighter bodied golden ale with a tropical hop aroma and flavor – a smooth, easy drinking refreshing ale. The use of caramel malt contributes to the golden hue of this beer and our special blend of hops provides bright quenching finish.
---
5% ABV
•
Downeast Cider House
Unfiltered apple cider infused with blackberries. Before computers blackberries and apples were just fruits. Only fruits. Its better that way.
---
40.
Blood Orange Mimosa
Sour Fruited
6.5% ABV
•
Fifty West Brewing Co.
---
4.1% ABV
•
5 IBU
•
Anheuser-Busch
Introduced nationally in 1982, Bud Light is brewed with a malt and hops ratio different from Budweiser for a distinctively crisp taste with fewer calories.
---
2.
Cabernet Sauvignon
Cabernet Sauvignon
13.9% ABV
•
Angeline Vineyards
This Cabernet is eager to please both Cabernet drinkers and red wine fans alike. The bouquet and front palate is intense with notes of baked red cherries, ripe boysenberries, spicy cinnamon, and mild clove with floral hints of violets. The medium body bridges the middle to a toasty but unobtrusive back palate infused with vanilla and light mocha that finishes cleanly without dropping off abruptly, or lingering too long.
---
41.
Californian Swell Line
Sour
6.5% ABV
•
9 IBU
•
Nocterra Brewing Co.
Our gose is brewed with 1200 pounds of raspberry and blackberry, leading to a big fruity beer with a tart finish.
---
4.2% ABV
•
10 IBU
•
Coors Brewing Co.
Coors Light's unique frost-brewing process locks in a taste as cold as the Rockies.
---
48.
Cotton Candy Carnival Series
Blonde Ale
4.7% ABV
•
10 IBU
•
Whistle and Keg
Close your eyes and smell the aroma of this playful beer. You'll think your holding the fluffy, sugary, sticky, candy on a paper cone. Now drink it up, because the taste may be more subtle, but just as yummy.
---
7.
Crisp Apple Cider
Cider
5% ABV
•
10 IBU
•
Angry Orchard
Angry Orchard Crisp Apple has a bright, crisp apple flavor, just like biting into a fresh apple. It is a perfect balance of sweetness and bright acidity from culinary apples and dryness of traditional cider making apples, resulting in a complex, yet refreshing, hard cider.
---
4.8% ABV
•
Saucy Brew Works
---
44.
Dragon's Milk
Bourbon Barrel Stout
11% ABV
•
31 IBU
•
New Holland Brewing Co.
Bourbon Barrel aged stout with toasty malt character intermingled with deep vanilla tones, all dancing in an oak bath.
---
38.
Dragonfruit Mango
Sour - Fruited
5.5% ABV
•
17 IBU
•
DESTIHL Brewery
Stimulate your senses with our sour ale bursting with tart fruit flavors and aromas of dragonfruit & mango. Delight in the brilliant fuschia color and vibrant taste sensation that delivers an invigorating experience with each sip. Cheers!
---
35.
El Lager
American Light Lager
4.3% ABV
•
Saucy Brew Works
This Mexican style lager is light, crisp and clean with a touch of Mexican maize.
---
8% ABV
•
Crafted Artisan Meadery
Mead with passion fruit and pink guava
---
20.
Endless Echoes
New England IPA
---
47.
Free Admission
Blonde Ale
4.7% ABV
•
8 IBU
•
Whistle and Keg
Our easy drinking, and extremely approachable Blonde Ale is rounded, smooth and simple. This beer is the backbone of our acclaimed "Carnival Series." You have a ticket to the Carnival, so come in and try all of the amazing flavors offered.
---
4.
Grey Slate Riesling
Riesling
Dr. Loosen Grey Slate is a Riesling with a classic flavour and good structure, with aromas of pineapple, white peach and green apple over a final crunchy acidity.
---
33.
Heartbreaking Motordrive
Mexican Lager
5% ABV
•
Hoof Hearted Brewing
---
46.
Hot Habernero Blonde Ale
American Blonde Ale
4.7% ABV
•
Whistle and Keg
---
6% ABV
•
50 IBU
•
Rhinegeist Brewery
Off at the crack of the bat, spikes dug in, exploding with speed – Hustle breaks the game wide open. This India Pale Ale takes a hard, hoppy cut at a soft, fluffy hanging curve, driving notes of peach, tangerine and citrus back, back, back...gone.
---
43.
Irish Stout
Irish Dry Stout
4.5% ABV
•
Hi-Wire Brewing
This collaboration with Woodfin, NC's Zillicoah Beer Co, brewed with all North Carolina malt from Riverbend and Epiphany, doesn't lack for body or satisfying roasty chocolate notes while finishing while finishing super-dry due to a finer crush while milling and an abundance of roast malts.
---
12.
Kitty Paw Paloma
Hard Seltzer
4.2% ABV
•
Seventh Son Brewing Co.
Hard Seltzer with Grapefruit and Lime flavors
---
4.5% ABV
•
15 IBU
•
Market Garden Brewery
Lemon Shandy
---
5.6% ABV
•
10 IBU
•
Cartridge
Where real limes share the spotlight with the fruity tartness of Lanchancea yeast, it's bright, tangy and light just like classic key lime pie
---
45.
Limited Release IPA
India Pale Ale
6% ABV
•
56 IBU
•
Whistle and Keg
---
4% ABV
•
10 IBU
•
Golden Road Brewing
A series inspired by the iconic fruit cart vendors of Los Angeles. A light, refreshing wheat ale with lots of fresh mango and a pleasant, slightly tart finish.
---
49.
Mango Tango Margarita
Cocktail
10.67% ABV
•
Whistle and Keg
Dive into Summer with this Tropical Pineapple Mango Margarita with a hint of classic lime flavors. Best served on the rocks!
---
27.
Michelob Ultra
American Light Lager
4.2% ABV
•
10 IBU
•
Anheuser-Busch
The Ultra life is all about pursuing the ultimate balance. Between working hard, and taking it easy. Between pushing the edge and holding onto your edge. Between staying active and keeping social.
---
4.2% ABV
•
Miller Brewing
Miller lights pours a crystal clear light golden yellow with a fizzy white head that quickly fades away. A taste of light toasted malt, and a trace, slight trace of pine/citrus
---
29.
Modelo Especial
Mexican Lager
4.4% ABV
•
12 IBU
•
Grupo Modelo
A rich, full-flavored pilsner beer with a slightly sweet, well-balanced taste, light hop character and crisp finish. Modelo Especial was introduced to the market in 1966. Today it is sold in glass bottles as well as cans, which are having an increasing demand due to consumer preferences, making Modelo Especial the leader in the can segment in Mexico.
---
6.
Passionfruit Cider
Cider
---
18.
Pineapple Creeper
Double IPA
10% ABV
•
Columbus Brewing Co.
Imperial IPA brewed with Mosaic, Citra, Idaho 7 hops and fresh pineapple 24 hrs into fermentation.
---
3.
Pinot Grigio
Pinot Grigio
With perfumes of fresh cut pear and pippin apple, our Pinot Grigio has ample peach and lush pear flavors, rounded into a honeyed-sweet and crisp finish.
---
13.5% ABV
•
Imagery Estate Winery
With earth and wild strawberry on the nose, this red contains 5 percent Petit Verdot for added color and body. Its forest-floor effect is lightened by fine acidity as savory notes of chestnut, nutmeg, and characteristic black cherry emerge.
---
4.6% ABV
•
17 IBU
•
Cartridge
MUNICH DUNKEL smooth, rich and ruby-brilliant, Munich malts give this Bavarian classic an easy-drinking complexity that's subtly sweet and toasty
---
19.
Psychedelic Cat Grass
American IPA
7.6% ABV
•
72 IBU
•
Short's Brewing Co.
Psychedelic Cat Grass is a triple dry hopped American India Pale Ale brewed for Hopcat. Aromas of pineapple, mango, and grapefruit accompany the brews slightly hazy, pale orange color and lasting white head. A dry finish is preceded by balanced flavors of tropical fruit and bitter hops.
---
17.
Punk IPA
American-Style India Pale Ale
---
5.7% ABV
•
15 IBU
•
Founders Brewing Co.
Not another boring summer wheat beer or lemonade shandy—Rubæus is Founders' way to celebrate the season's warmest months. Optimizing the flavor of fresh raspberries added at multiple stages during fermentation, this stunning berry red masterpiece is the perfect balance of sweet and tart. No question about it, with a hefty malt bill and 5.7% ABV, this beer is 100% Founders.
---
39.
Shiner Strawberry Blonde
Blonde
4.3% ABV
•
11 IBU
•
Spoetzl Brewery
Our latest Brewer's Pride craft brew is now in season. Made with fresh, homegrown strawberries from Poteet, Texas. Strawberry Blonde combines pale and wheat malts for a refreshing taste and smooth finish. Summer just got sweeter.
---
37.
Suave Bandito
Mexican Lager
5.4% ABV
•
North High Brewing
---
6% ABV
•
Crafted Artisan Meadery
Blueberry Mead with Chai Spices Added
---
5% ABV
•
24 IBU
•
Nocterra Brewing Co.
Crisp, easy-drinking Helles lager brewed with pilsner, Munich, carapils, C40L malts and balanced with Hallertauer and Saphir hops.
---
42.
Twisted Tea Hard Iced Tea
Hard Iced Tea
5% ABV
•
Twisted Tea Brewing Co.
A hard iced tea made with real brewed tea. They also love race tracks, country music, and tailgates. Made from select tea and natural lemon flavor, Twisted Tea Original is refreshing, smooth, delicious, and of course, a little twisted.
---