Whistle & Keg Columbus Brewery and Beer Hall Drinks On Tap
ON TAP
Beers, wines, and ciders that we currently have on tap. Check back often as these will continuously change!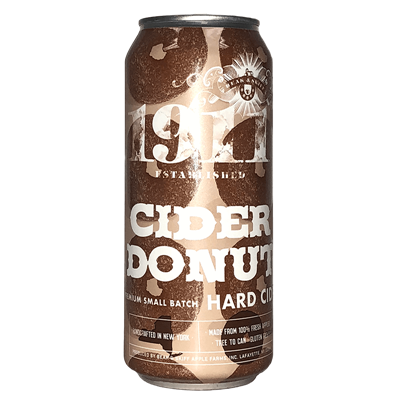 6.
1911 Cider Donut
Cider
7% ABV
•
Beak and Skiff Apple Orchards
1911 Cider Donut Hard Cider is blended with brown sugar and spices to create the warm, toasty, "perfectly fall," flavor of this favorite sweet treat!
---
3.
Altessa Chardonnay
White Wine
13.5% ABV
•
Nicolas Idiart
---
4.4% ABV
•
21 IBU
•
Kona Brewing
Lighter bodied golden ale with a tropical hop aroma and flavor – a smooth, easy drinking refreshing ale. The use of caramel malt contributes to the golden hue of this beer and our special blend of hops provides bright quenching finish.
---
5% ABV
•
McKenzie's Hard Cider
Reserved for the darkest of hearts, McKenzie's Black Cherry is an inspiration to hard cider - rich amber, full body with a refreshingly sweet cherry finish.
---
24.
Blackberry Revival
Mead - Melomel
6% ABV
•
Crafted Artisan Meadery
---
50.
Blackberry War
Cocktail
10.32% ABV
•
Whistle and Keg
Blackberry Whiskey Sour using High Banks' Whiskey War. A tantalizing fusion of blackberries and the smooth allure of aged whiskey awaits you in each sip. Let the sweet and tangy blackberry notes dance on your palate, perfectly harmonizing with the deep and rich whiskey undertones, while a zesty touch of citrus adds a refreshing twist.
---
46.
Blueberry Blonde Ale
Blonde Ale
4.7% ABV
•
8 IBU
•
Whistle and Keg
Blueberry infused blonde ale. Limited release.
---
35.
Boo Thang
Pumpkin Beer
8.5% ABV
•
Saucy Brew Works
A full bodied, amber-colored ale, brewed with real pumpkin purée and spices, that comes in at a monster 8.5% ABV! Soft caramel sweetness up front fades into a sturdy malt back bone and finishes with cinnamon, nutmeg and a touch of ginger.
---
4.1% ABV
•
5 IBU
•
Anheuser-Busch
Introduced nationally in 1982, Bud Light is brewed with a malt and hops ratio different from Budweiser for a distinctively crisp taste with fewer calories.
---
4.5% ABV
•
11 IBU
•
Urban Artifact
A gose with heritage cider apples and baking spices. Tart, salty, and delicious
---
2.
Cabernet Sauvignon
Cabernet Sauvignon
13.9% ABV
•
Angeline Vineyards
This Cabernet is eager to please both Cabernet drinkers and red wine fans alike. The bouquet and front palate is intense with notes of baked red cherries, ripe boysenberries, spicy cinnamon, and mild clove with floral hints of violets. The medium body bridges the middle to a toasty but unobtrusive back palate infused with vanilla and light mocha that finishes cleanly without dropping off abruptly, or lingering too long.
---
39.
Caught In The Rain Strawberry
Sour IPA
6.7% ABV
•
Saucy Brew Works
A beautiful harmony between a freshly shaken daiquiri, juicy, ripe strawberry, Idaho 7 hops, and the light acidic pucker that Lachancea provides.
---
6% ABV
•
31 IBU
•
Whistle and Keg
Breakfast stout brewed with cold-brewed South American Dark Roast. Limited release.
---
4.2% ABV
•
10 IBU
•
Coors Brewing Co.
Coors Light's unique frost-brewing process locks in a taste as cold as the Rockies.
---
48.
Cotton Candy Carnival Series
Blonde Ale
4.7% ABV
•
10 IBU
•
Whistle and Keg
Close your eyes and smell the aroma of this playful beer. You'll think your holding the fluffy, sugary, sticky, candy on a paper cone. Now drink it up, because the taste may be more subtle, but just as yummy.
---
5.5% ABV
•
Heart State Brewing
Double Dry Hopped Pale Ale Pine, Citrus, Easy, and Inviting
---
6% ABV
•
Crafted Artisan Meadery
Apple mead with chery & raspberry added.
---
31.
El Lager
American Light Lager
4.3% ABV
•
Saucy Brew Works
This Mexican style lager is light, crisp and clean with a touch of Mexican maize.
---
5.2% ABV
•
22 IBU
•
New Belgium Brewing
Named in honor of our co-founder's bike trip through Europe, Fat Tire Amber Ale marks a turning point in the young electrical engineer's home brewing. Belgian beers use a far broader palette of ingredients (fruits, spices, esoteric yeast strains) than German or English styles.
---
5.64% ABV
•
22 IBU
•
R Shea Brewing
A Festbier is traditionally served at Munich's Oktoberfest. This is a pale lager that is lighter in color and body than the older, Oktoberfest style style that it replaced. Our Festbier uses Pilsen Malt, Melanoidin and Carafoam.
---
47.
Free Admission
Blonde Ale
4.7% ABV
•
8 IBU
•
Whistle and Keg
Our easy drinking, and extremely approachable Blonde Ale is rounded, smooth and simple. This beer is the backbone of our acclaimed "Carnival Series." You have a ticket to the Carnival, so come in and try all of the amazing flavors offered.
---
15.
Grapefruit
Hefeweizen
As you might've guessed we're from Germany, but what might surprise you is that we're the world's first Hefeweizen (wheat beer) grapefruit beer. Best served cold, it's the perfect casual brew to cool you off during the summer, but it can be enjoyed all year round any time of the day.
---
19.
Guava Island IPA
Fruited IPA
6.2% ABV
•
Homestead Beer Co
Our delightful guava, passion fruit sour but in IPA form!
---
5% ABV
•
12 IBU
•
Lock 27 Brewing
Exceptionally crafted American Ale. Made with only the finest ingredients. North American grown whole barley malt. A touch of cascadian hop varieties. Pure Ale yeast. Nothing artificial. Nothing processed. Just the very best.
---
23.
Hazy Little Thing
New England IPA
6.7% ABV
•
40 IBU
•
Sierra Nevada
As brewers, we get the privilege to sample our beers straight from the tanks in all their raw glory. Some beers need a little polishing to get ready to go out into the world, while others—the hop-heavy, rowdy, crowd pleasers —should just be left alone. We wanted to share this brewery-only treat with you, so we present this Hazy Little Thing, our unfiltered, unprocessed IPA, straight from the tanks and into the can.
---
7.5% ABV
•
85 IBU
•
Fat Head's Brewery
Features unique and complex blend of mango, pine, citrus, and other tropical fruit flavors.
---
6.3% ABV
•
60 IBU
•
Columbus Brewing Co.
India Pale Ales were originally brewed to withstand long ocean voyages by increasing the quantity of hops and malt used in their Pale Ale predecessors. Our take on IPA pours pale orange with a balanced malt presence and finishes with a combination of grapefruit, pine, and tropical fruit notes from Pacific Northwest grown hops.
---
36.
Mandarin Mango Crush
Fruit Beer
6% ABV
•
Dogfish Head Brewery
Ale with Mandarin orange, mango and natural flavors added
---
4% ABV
•
10 IBU
•
Golden Road Brewing
A series inspired by the iconic fruit cart vendors of Los Angeles. A light, refreshing wheat ale with lots of fresh mango and a pleasant, slightly tart finish.
---
10.67% ABV
•
Whistle and Keg
Dive into Summer with this Tropical Pineapple Mango Margarita with a hint of classic lime flavors. Best served on the rocks!
---
27.
Michelob Ultra
American Light Lager
4.2% ABV
•
10 IBU
•
Anheuser-Busch
The Ultra life is all about pursuing the ultimate balance. Between working hard, and taking it easy. Between pushing the edge and holding onto your edge. Between staying active and keeping social.
---
30.
Modelo Especial
Mexican Lager
4.4% ABV
•
12 IBU
•
Grupo Modelo
A rich, full-flavored pilsner beer with a slightly sweet, well-balanced taste, light hop character and crisp finish. Modelo Especial was introduced to the market in 1966. Today it is sold in glass bottles as well as cans, which are having an increasing demand due to consumer preferences, making Modelo Especial the leader in the can segment in Mexico.
---
12.
Mountain Water Citrus Splash
Seltzer
4.5% ABV
•
Hi-Wire Brewing
This is the beer to share with your seltzer friends. There's some big Lemon-lime "slushy in the sunshine" energy going on in this spritzy and refreshingly dry beverage.
---
5.7% ABV
•
Masthead Brewing Co.
A malt-forward German Lager brewed for the fall festival season. Only the finest German malt and hops are used to produce a sessionable yet flavorful lager that will make you think you are standing on a table dressed in Lederhosen (or a Dirndl) swinging a bierstein in Munich. Prost!
---
11.
Pink Lemonade
Hard Seltzer
---
13.5% ABV
•
Imagery Estate Winery
With earth and wild strawberry on the nose, this red contains 5 percent Petit Verdot for added color and body. Its forest-floor effect is lightened by fine acidity as savory notes of chestnut, nutmeg, and characteristic black cherry emerge.
---
5.1% ABV
•
Downeast Cider House
Apples pressed with Pumpkins, aged with chai tea spices. It's balance makes it perfect for the pumpkin fan and cider drinker alike.
---
17.
Shiner Peach Wheat Ale
Witbier
4.5% ABV
•
15 IBU
•
Spoetzl Brewery
This small batch brew is the eleventh in our Brewer's Pride Series - a what ale brewed with juicy, perfectly ripe peaches from the nearby Texas Hill Country. These peaches, along with a mix of 2-row and wheat malts, make for a slightly sweet, refreshing ale. Badly filtered, this brew has a golden, hazy color and it tastes like it came fresh from the orchard.
---
5.8% ABV
•
Heart State Brewing
Crisp, bright, citrus and inviting. A vibrant citrusy ale that pairs perfectly with all of your beautiful vibrancy
---
9.5% ABV
•
10 IBU
•
Victory Brewing
Sour Monkey puts a tastefully tart twist on our Golden Monkey's sweet, fruity essence. A sharp, citrus-laden tang makes this brew a Monkey all its own! Aroma is very varied with lemon, sour, and mild brettanomyces notes. Flavor follows with a tart acidity. Not dry as it finishes with a malty grain flavor.
---
5.2% ABV
•
25 IBU
•
Stella Artois
Brewed to perfection using the original Stella Artois yeast and the celebrated Saaz hops. It is the optimum premium lager, with its full flavour and clean crisp taste.
---
43.
Sweet Baby Jesus!
Chocolate Porter
6.2% ABV
•
33 IBU
•
DuClaw Brewing Co.
First brewed in 2011, this Chocolate Peanut Butter Porter is jet black in color with a tan, rocky head, full body and creamy, luxurious mouthfeel. Its lightly sweet, malty flavor is accented by rich flavors of chocolate, coffee and peanut butter, and balanced by a subtle hop character and moderate 6.5% abv. Sweet Baby Jesus finishes smooth, dry, and roasty with lingering notes of chocolate and peanut butter so savory, you will exclaim its name!
---
42.
Swing Juice
Belgian Blonde
6% ABV
•
Saucy Brew Works
Crisp and refreshing blonde ale made even crisper and refreshing-er with bright ruby red grapefruit.
---
6.5% ABV
•
Blake's Hard Cider Co.
Triple Jam is the perfect balance of ripe sweetness with bold fruit aromatics. Bursting with strawberries, blackberries, and raspberries, this semi-sweet captivates the nuance of our farm, in each and every taste
---
44.
Twisted Tea Hard Iced Tea
Hard Iced Tea
5% ABV
•
Twisted Tea Brewing Co.
A hard iced tea made with real brewed tea. They also love race tracks, country music, and tailgates. Made from select tea and natural lemon flavor, Twisted Tea Original is refreshing, smooth, delicious, and of course, a little twisted.
---
5.
Upper Cup
Coffee Porter
5.7% ABV
•
Homestead Beer Company
Upper Cup Mocha Porter takes the classic, roasted flavors from a dark European porter and combines them with cocoa nibs, cold brewed coffee and creamy lactose to create this full bodied beer redolent with deep coffee, chocolate, raisin and roasted notes.
---
18.
Voodoo Ranger: Atomic Pumpkin
Pumpkin Beer
6.4% ABV
•
10 IBU
•
New Belgium Brewing
Enough with the run-of-the-mill pumpkin beers. I'm not interested in an ale that takes cues from a frozen coffee drink, and neither are you. That's why I made Atomic Pumpkin. Does it really feature Habanero peppers? Yep! What about Saigon Cinnamon? Ding! I round it all out with a hearty malt bill that makes for a spicy brew that puts the "Fun" back in Pumpkin. (Spelling was never my strength). -- Voodoo Ranger
---
4.8% ABV
•
Sonder Brewing
2023 World Beer Cup Gold A clean, crisp, and refreshing German style. Light gold in color, with a noble hop character and slight floral aroma
---
5% ABV
•
50 IBU
•
Downeast Cider House
Fresh juicy watermelon brings memories of summer BBQs. Bright pink, sweet, mild, and balanced in flavor.
---
4.
White Blend
Sparkling White
75 Calories - No added sugar - A smattering of summer strawberries, candied melon and fresh cherry deliver a refreshing, vibrant profile certain to liven up any occasion. Low calorie, low alcohol wine makes for an entirely new drinking experience.
---