Whistle & Keg Columbus Brewery and Beer Hall Drinks On Tap
ON TAP
Beers, wines, and ciders that we currently have on tap. Check back often as these will continuously change!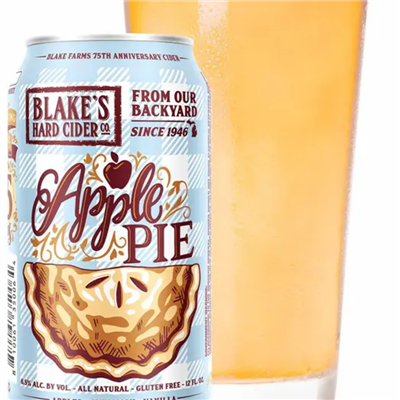 6.5% ABV
•
Blake's Hard Cider Co.
Celebrating 75 years of family tradition at Blake Farms, Apple Pie combines dessert apples with hints of cinnamon and vanilla to compose a timeless, hand-crafted hard cider. A simple reminder that nothing is better than good ol' apple pie.
---
12.
Astra Red Cream Soda
Hard Seltzer
5% ABV
•
March First Brewing
---
4.1% ABV
•
5 IBU
•
Anheuser-Busch
Introduced nationally in 1982, Bud Light is brewed with a malt and hops ratio different from Budweiser for a distinctively crisp taste with fewer calories.
---
4.5% ABV
•
11 IBU
•
Urban Artifact
A gose with heritage cider apples and baking spices. Tart, salty, and delicious
---
2.
Cabernet Sauvignon
Cabernet Sauvignon
13.9% ABV
•
Angeline Vineyards
This Cabernet is eager to please both Cabernet drinkers and red wine fans alike. The bouquet and front palate is intense with notes of baked red cherries, ripe boysenberries, spicy cinnamon, and mild clove with floral hints of violets. The medium body bridges the middle to a toasty but unobtrusive back palate infused with vanilla and light mocha that finishes cleanly without dropping off abruptly, or lingering too long.
---
6% ABV
•
Crafted Artisan Meadery
Mead with Graham Cracker and Spices.
---
6% ABV
•
31 IBU
•
Whistle and Keg
Breakfast stout brewed with cold-brewed South American Dark Roast. Limited release.
---
30.
Come at me Beau
Pilsner
5.5% ABV
•
34 IBU
•
Little Fish Brewing Co.
A "Beau-hemian" pilsner dedicated to our good friend and taproom manager Beau Nishimura. Features all German pilsner malt and Czech Saaz hops.
---
4.2% ABV
•
10 IBU
•
Coors Brewing Co.
Coors Light's unique frost-brewing process locks in a taste as cold as the Rockies.
---
48.
Cotton Candy Carnival Series
Blonde Ale
4.7% ABV
•
10 IBU
•
Whistle and Keg
Close your eyes and smell the aroma of this playful beer. You'll think your holding the fluffy, sugary, sticky, candy on a paper cone. Now drink it up, because the taste may be more subtle, but just as yummy.
---
35.
Cougar Bait
American Blonde Ale
4.9% ABV
•
Country Boy Brewing
A crisp straw-colored ale with a unique malt and citrus hop balance. This beer was the brainchild of an all night trip back from Michigan. Fueled by Snack Cakes and Energy Drinks, the boys pulled this recipe out of their exhausted noggins. You'll be glad they did. Easy drinking, full flavored and always leaving you wanting more- Cougar Bait works.
---
7.
Cranberry Razz
Cider - Traditional
5% ABV
•
Ciderboys Hard Cider
Apple Cranberry Raspberry Hard Cider
---
49.
Creepy Pumpkin
Cocktail
10.23% ABV
•
Whistle and Keg
A captivating blend of Pumpkin Spice Apple Cider, Cinnamon whiskey, and chai tea, this enchanting concoction embodies the essence of autumn. Sip, savor, and be spellbound by the season's magic.
---
38.
Deck the Hills
Winter Ale
English-style Holiday Ale: Brewed with robust American, British, and German malt and carefully hopped with UK-grown East Kent Goldings, Deck the Hills presents a rich malt character complimented by delicate floral notes. A gentle sweetness and light bitterness make this celebratory ale the perfect companion for cool fall evenings that turn into brisk winter nights.
---
6% ABV
•
Crafted Artisan Meadery
Apple mead with chery & raspberry added.
---
39.
Fauxbia
American Stout
5.9% ABV
•
Saucy Brew Works
Full-bodied with a chocolatey, roasted flavor.
---
36.
Fireside Chat
Spiced Beer
7.9% ABV
•
45 IBU
•
21st Amendment Brewery
Like FDR's Depression-era radio addresses, which were like a kick in the butt and a hug at the same time, our Fireside Chat is a subtle twist on the traditional seasonal brew. We begin with a rich, dark, English-style ale and then we improvise with spices until we know we have a beer worth sharing with the nation.
---
47.
Free Admission
Blonde Ale
4.7% ABV
•
8 IBU
•
Whistle and Keg
Our easy drinking, and extremely approachable Blonde Ale is rounded, smooth and simple. This beer is the backbone of our acclaimed "Carnival Series." You have a ticket to the Carnival, so come in and try all of the amazing flavors offered.
---
6.2% ABV
•
Land-Grant Brewing Company
West Coast IPA
---
46.
Ginger Bread Man
Pilsner
4.2% ABV
•
8 IBU
•
Whistle and Keg
---
13.
Goggle Fogger
Hefeweizen
5.4% ABV
•
12 IBU
•
Fat Head's Brewery
When this brew first came out of the tanks our brewer took a sip. Then downed some more. He put on his glasses, tilted his head and said "Damn, that's a Goggle Fogger!". Light aromas of wheat, bubblegum, clove and spice. Very refreshing with light hop bitterness and flavors of wheat, spice, bubblegum and hints of clove.
---
9.
Heat Seeker
Cider - Other Fruit
6% ABV
•
Blakes Hard Cider Co.
El Chavo and Rainbow Seeker
---
20.
Hop Marauder Imperial IPA
Imperial IPA
8% ABV
•
80 IBU
•
Fat Head's Brewery
This ruthless double IPA is loaded with Chinook and Citra hops. Dank and citrus aromas are followed by resinous, grapefruit flavors, and a well-balanced body that will pillage your palate.
---
10% ABV
•
65 IBU
•
Bell's Brewery
Fruity and floral aromas are present in this beer that boasts the most complex hopping schedule of the entire Bell's repitoire.
---
42.
Juicy Peach
Sour Fruited
4.4% ABV
•
10 IBU
•
Leinenkugel Brewing Co.
Leinenkugel's Juicy Peach is a mild sour-style beer that is brewed with light tart notes balanced with the refreshing sweet flavor of natural peaches. Juicy Peach is just tart enough to keep it interesting but not overly sour, giving you the thirst-quenching, easy drinking flavor experience.
---
11.
Kitty Paw Pineapple Tangerine
Hard Seltzer
4.2% ABV
•
Seventh Son Brewing Co.
Hard Seltzer with Pineapple and Tangerines
---
5% ABV
•
12 IBU
•
Labatt Brewing Co.
Labatt Blue is the best-selling Canadian beer in the world. Introduced in 1951 as Labatt Pilsener, it was named for the colour of its label by fans of the Winnipeg Blue Bombers football team. Blue was the first brand in Canada with a twist-off cap and won the silver medal in the International Lager category at the 1998 Brewing Industry International Awards. Labatt Blue, brewed using specially selected aromatic hops, is a well-balanced, fully matured, full-flavoured beer with a fruity character and a slightly sweet aftertaste.
---
32.
Michelob Ultra
American Light Lager
4.2% ABV
•
10 IBU
•
Anheuser Busch
A superior light beer. Brewed using the finest barley malt, select grains, all-imported hops and a pure-cultured yeast strain. The special choice of grains combined with the extended mashing process produces a smooth, refreshing beer with fewer carbohydrates.
---
29.
Miller High Life
Lager
4.6% ABV
•
7 IBU
•
Miller Brewing
Miller High Life, also known as the Champagne of Beers, is a quintessentially classic, American-style lager. To this day, Miller High Life continues to be faithfully brewed as a golden pilsner, utilizing light-stable galena hops from the Pacific Northwest and a select combination of malted barley.
---
31.
Modelo Especial
Mexican Lager
4.4% ABV
•
12 IBU
•
Grupo Modelo
A rich, full-flavored pilsner beer with a slightly sweet, well-balanced taste, light hop character and crisp finish. Modelo Especial was introduced to the market in 1966. Today it is sold in glass bottles as well as cans, which are having an increasing demand due to consumer preferences, making Modelo Especial the leader in the can segment in Mexico.
---
6.7% ABV
•
40 IBU
•
Woodburn Brewing
Neptune is a classic American West Coast IPA. Packed with Mosaic, Warrior and Cascade hops this bitter yet approachable IPA will please experienced IPA drinkers while providing an palatable entry point for drinkers new to the style.
---
37.
Paint It Schwarz
Schwarzbier
5.3% ABV
•
Saucy Brew Works
This lager was cool fermented but shares a lot of similar characteristics to a stout. It's roasty, chocolate forward, and medium to thin-bodied.
---
6.
Passion Fruit Cider
Cider
5% ABV
•
Austin Eastciders
Feel fantastic sipping on sunshine with Passion Fruit Cider. Developed as a fan-favorite in our tasting rooms- you're sure to have strong feelings about this one ☀️?? Flavor: Sweet and tart passion fruit with notes of citrus, grapefruit, and a tropical twist Aroma: Passion fruit, orange, crisp apple, and notes of mango Food Pairings: Hawaiian BBQ, coconut curry, mascarpone, and sorbet
---
This light, crisp cider presents a tangy aroma while offering a distinct pear taste, and ends with a lively mouth feel that tickles the tongue.
---
7.7% ABV
•
Urban Artifact
This American Fruit Tart is packed with strawberries and bananas, blended to hit that perfect combo that you've sipped and snacked on for years! The job of an Ayviak Druid is never done - to protect the sacred grove of Halxari is equally an honor and a privilege. As sure as the morning dew shimmers from the rising sun, Peer is ready and proud with his trusty strawberry staff of reason and divinity tome of banana proverbs to share.
---
50.
Penalty Punch
Cocktail
9.39% ABV
•
Whistle and Keg
Our Penalty Punch is a true testament to the spirit of the game. It blends the smoothness of Light Rum with the intensity of fruit punch, the cool rush of ripe watermelon, and the citrusy zing of victory. As you savor each sip, envision yourself in the heart of the action, celebrating the Jackets' success. Only available for a Limited Time, it's your chance to experience the exhilaration of the rink in a glass! It's not just a drink; it's a knockout punch of deliciousness that will leave you craving another round.
---
4.
Pinot Grigio
Pinot Grigio
Features a dry, crisp, vibrant texture and delicate aromas of white fruit, flowers and almonds.
---
13.7% ABV
•
Seaglass Wine Co.
This Pinot Noir is a quintessential expression of Santa Barbara County's cool-climate vines, with its elegant, light-bodied style. Delicate aromas hint at the bright red cherry and strawberry flavors on the palate. Beautifully balanced with vibrant acidity, this wine is the ideal complement for grilled salmon, lamb and earthy mushrooms.
---
14.
Pom Pom
American Wheat Ale
5.4% ABV
•
Homestead Beer Co
---
16.
Prosperity
Hefeweizen
6% ABV
•
Market Garden Brewery
Bavarian style Hefeweizen is a satisfying blend of sweet wheat and pale malts, clove and banana aromatics, and the zesty tang of wheat beer yeast.
---
34.
Samuel Adams Winter Lager
Lager
5.8% ABV
•
Boston Beer Co.
Bold and rich, with a touch of holiday spice. The first thing one notices in a Samuel Adams® Winter Lager is its color: the deep brown of winter. Then comes the magical aroma which promises something special on the tongue. The warm aroma of cinnamon and ginger which blends with the toasty sweetness of the malted barley and hint of citrus.
---
17.
Shiner Peach Wheat Ale
Witbier
4.5% ABV
•
15 IBU
•
Spoetzl Brewery
This small batch brew is the eleventh in our Brewer's Pride Series - a what ale brewed with juicy, perfectly ripe peaches from the nearby Texas Hill Country. These peaches, along with a mix of 2-row and wheat malts, make for a slightly sweet, refreshing ale. Badly filtered, this brew has a golden, hazy color and it tastes like it came fresh from the orchard.
---
5% ABV
•
24 IBU
•
Nocterra Brewing Co.
A traditional dark lager brewed with German-style malts. With notes of toasted bread & pretzel, it tastes like a fun day in the biergarten.
---
43.
The Mad Elf
American Strong Ale
11% ABV
•
15 IBU
•
Troegs Brewing
The Mad Elf is a cheerful creation to warm your heart and enlighten your tongue. The combination of cherries, honey, and chocolate malts delivers gentle fruits and subtle spices. Fermented and aged with a unique yeast, this ruby red beer has significant warming strength that underlies its pleasant yet intriguing flavor.
---
19.
Three Hos
Spiced Beer
7.5% ABV
•
Saucy Brew Works
A full-bodied Amber Ale with a beautiful ruby hue and dense, off-white head. The beer starts with notes of caramel and dark cherry, then finishes smooth with cinnamon, nutmeg, allspice and ginger.
---
5% ABV
•
24 IBU
•
Nocterra Brewing Co.
Crisp, easy-drinking Helles lager brewed with pilsner, Munich, carapils, C40L malts and balanced with Hallertauer and Saphir hops.
---
5.
Upper Cup
Coffee Porter
5.7% ABV
•
Homestead Beer Company
Upper Cup Mocha Porter takes the classic, roasted flavors from a dark European porter and combines them with cocoa nibs, cold brewed coffee and creamy lactose to create this full bodied beer redolent with deep coffee, chocolate, raisin and roasted notes.
---
18.
Wet Hopped Bodhi
Double IPA
8.3% ABV
•
Columbus Brewing Co.
---
15.
Whippet Wheat
Hefeweizen
5.2% ABV
•
10 IBU
•
Thirsty Dog Brewing Company
Not as cloudy of the representative style but nice sweet flavor. A good beer for the neophyte. 5.2% ABV. 12.0 Degree Plato. 10 IBU.
---